Services de traduction et de correction
"Minutie, précision, clarté, cohérence et réactivité : David Roberts a témoigné de toutes ces qualités lorsqu'il a corrigé mon manuscrit. J'étais à la recherche d'un correcteur et en voyant son site web, je l'ai contacté. Je suis content de ma décision. Ses corrections et suggestions ont énormément amélioré l'original." Gerard Blaylock, à Pise (Italie), le 4 février 2013.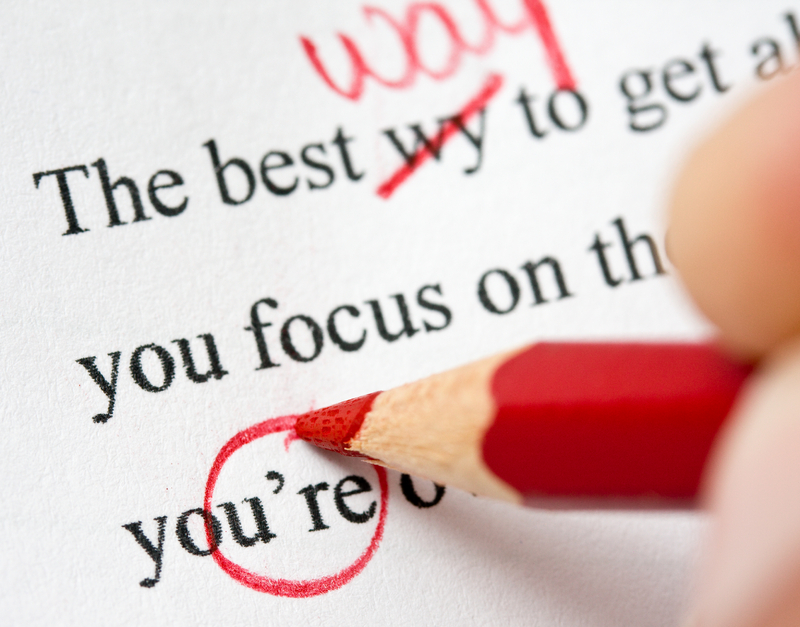 J'offre des services de correction et de traduction. Si vous écrivez en anglais, je peux corriger vos travaux du point de vue d'un locuteur natif. Si vous écrivez en français, je peux traduire vos travaux en anglais. La recherche scientifique est ma spécialité (surtout linguistique) mais je suis également ouvert à travailler sur d'autres genres de texte.
Mes tarifs sont raisonnables, mais varient en fonction du contenu du manuscrit, de sa taille, et du délai demandé. Je préfère voir le manuscrit avant d'établir un devis. Il suffit de me contacter, et nous pouvons en discuter davantage.
Voici une liste des travaux que j'ai effectués récemment:
Correction d'anglais
Dimmendaal, Gerrit (2015) : The Leopard's spots: Essays on Language, Cognition and Culture. Leiden, Brill. Résumé.
Mettouchi, Amina, Martine Vanhove and Dominique Caubet eds. (2015) :Corpus-based Studies of Lesser-described Languages: The CorpAfroAs corpus of spoken AfroAsiatic languages. Amsterdam: Benjamins. Résumé.
Perrin, Loïc-Michel (2015) : Climate, temperature and polysemous patterns in French and Wolof. In ed. Maria Koptjevskaja-Tamm, The Linguistics of Temperature, 151–186. Amsterdam: Benjamins. Résumé.
Coly, Jules Jacques & Anne Storch (2014) : The Grammar of Knowledge in Maaka (Western Chadic, Nigeria). In ed. Alexandra Y. Aikhenvald & R. M. W. Dixon, The Grammar of Knowledge: A Cross-Linguistic Typology, 190-208. Oxford: Oxford University Press. Résumé.
Vanhove, Martine (2011) : Roots and patterns in Beja (Cushitic): The issue of language contact with Arabic. In ed. M. Vanhove, T. Stolz, H. Otsuka & A. Urdze, Morphologie in Contact 323-338. Berlin: Akademie Verlag. Télécharger.
Robert, Stéphane (à paraître) : Content question words and noun class markers in Wolof: reconstructing a puzzle. In B. Koehler (ed.), Form and function of interrogative sentences in African languages. Frankfurter Afrikanistische Blätter (Frankfurt African Studies Bulletin), Köln : Rüdiger Köppe Verlag.
Traduction français - anglais
Quint, Nicolas (2013) : Integration of borrowed words in Koalib, a noun class language. In ed. Thilo C. Schadeberg & Roger M. Blench, Nuba Mountain language studies. Cologne: Rüdiger Köppe.
Bornand, Sandra (2012) : How is Otherness represented in Songhai-Zarma society? A case study of the "Tula" story. Paper presented at the Annual Conference for the Consortium for African and Asian Studies (CAAS) : Making a difference - representing / constructing the Other in Asian/African media cinema and languages, 16-18 February, 2012. School of African and Oriental Studies (SOAS), London. Télécharger.
Guentchéva, Zlatka (soumis) : Enunciative account of Admirativity in Bulgarian
Seize résumés pour l'atelier international "From competence to performance" tenu à la Sorbonne, du 3 au 4 novembre 2011.